Skip to Main Content
It looks like you're using Internet Explorer 11 or older. This website works best with modern browsers such as the latest versions of Chrome, Firefox, Safari, and Edge. If you continue with this browser, you may see unexpected results.
Featured Books
Visualizing Technology Introductory

by

Call Number: QA76.5 .G3766 2019

ISBN: 9780134816432

Publication Date: 2018-01-17

This book covers all of the traditional topics taught in a Computer Concepts, Digital Literacy, or Computer Literacy course. Always current; always innovative Visualizing Technology is a highly visual, engaging way to teach computer concepts. You won't find pages full of long paragraphs, but you will find all the important topics you need to cover - written the way students are hardwired to think. Smaller sections of text, creative use of images, and magazine-style chapters with catchy headlines capture students' interest and make it easier to learn. The 7th Edition continues to provide a hands-on approach in which students learn a skill and then quickly apply it to a project or simulation, or watch a Viz Clip video to dive deeper. Each chapter has two How-To projects - focusing on Digital Literacy and Essential Job Skills - as well as an emphasis on ethics, green computing, and careers. And, as technology continually evolves, so does the content.

Understanding the Digital World - What You Need to Know about Computers, the Internet, Privacy, and Security

by

Call Number: QA76 .K428 2017

ISBN: 9780691176543

Publication Date: 2017-01-24

The basics of how computer hardware, software, and systems work, and the risks they create for our privacy and security Computers are everywhere. Some of them are highly visible, in laptops, tablets, cell phones, and smart watches. But most are invisible, like those in appliances, cars, medical equipment, transportation systems, power grids, and weapons. We never see the myriad computers that quietly collect, share, and sometimes leak vast amounts of personal data about us. Through computers, governments and companies increasingly monitor what we do. Social networks and advertisers know far more about us than we should be comfortable with, using information we freely give them. Criminals have all-too-easy access to our data. Do we truly understand the power of computers in our world? Understanding the Digital World explains how computer hardware, software, networks, and systems work. Topics include how computers are built and how they compute; what programming is and why it is difficult; how the Internet and the web operate; and how all of these affect our security, privacy, property, and other important social, political, and economic issues. This book also touches on fundamental ideas from computer science and some of the inherent limitations of computers. It includes numerous color illustrations, notes on sources for further exploration, and a glossary to explain technical terms and buzzwords. Understanding the Digital World is a must-read for all who want to know more about computers and communications. It explains, precisely and carefully, not only how they operate but also how they influence our daily lives, in terms anyone can understand, no matter what their experience and knowledge of technology.

Careers in Information Technology

by

Call Number: T 58.5 .W55 2015

ISBN: 9781601527066

Publication Date: 2014-08-01

Teens who are contemplating their career choices, or are just curious about different jobs and professions, will find useful descriptions, essential facts, and valuable opinions and advice in this easy-to-use series. Exploring Careers introduces readers to various career options within a given field and explores what the jobs entail, educational requirements, salary ranges, required skills, employment prospects, and more. All books in the series feature a Q & A interview with someone who works in the field. Lists suggesting sources for more information are also included in every book. Book jacket.
Search Books
SCTC Library Catalog

Search for a book or an eBook in the SCTC Library.

PINES catalog

Search for a book or an eBook in your local public library.

WorldCat

Search for a book or an eBook in WorldCat. WorldCat connects you to the collections and services of more than 10,000 libraries worldwide.
Interlibrary Loan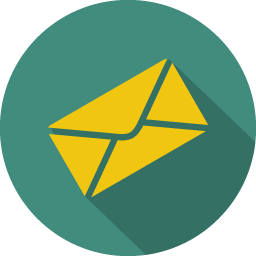 Can't find a book you need at our libraries? You can still request to borrow a copy from another library in the state, and pick up the book from the Flint, Griffin or Henry Campuses! No travel required. Fill out our ILL request form, and if the item you request is available, it will be in your hands within 1 - 2 weeks.